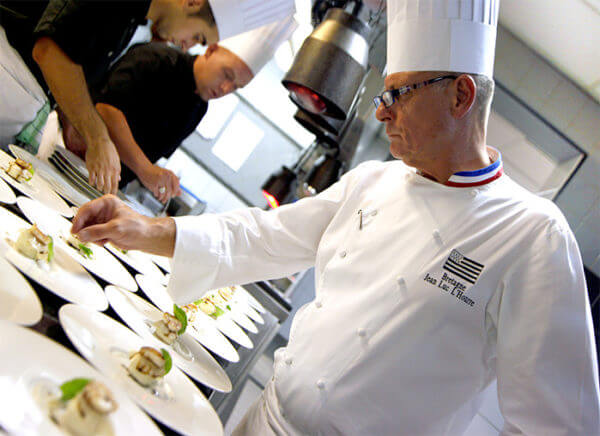 Le Marinca (Olmeto, Corsica)
Today, Jean-Luc L'HOURRE is the only "meilleur ouvrier de France" in the kitchen to work on the island. From the moment he arrived at Le Marinca, the chef's guiding principle has been to offer a cuisine that magnifies the products of his native Brittany, in particular Le Gall Professionnel butter and cream, and of his adopted region, Corsica.
Le château des Vigiers (Monestier, Dordogne)
"At Château des Vigiers, I use Le Gall Professionnel churned butter and crème fleurette throughout the meal. From the moment the guests arrive, when I accompany the nut bread with butter. It's also used in starters, main courses and pastries. I appreciate the flavour of Le Gall Professionnel products and, above all, their high quality all year round."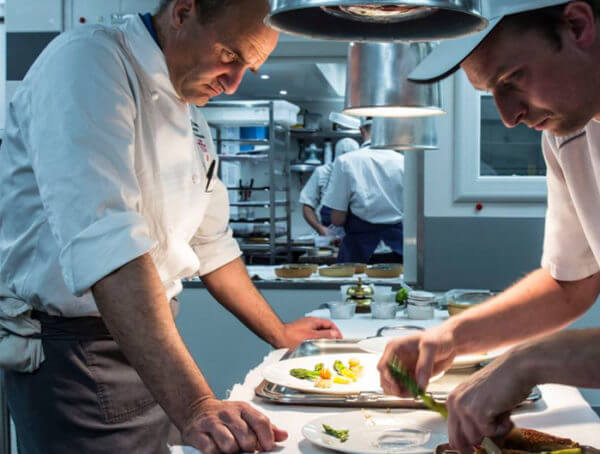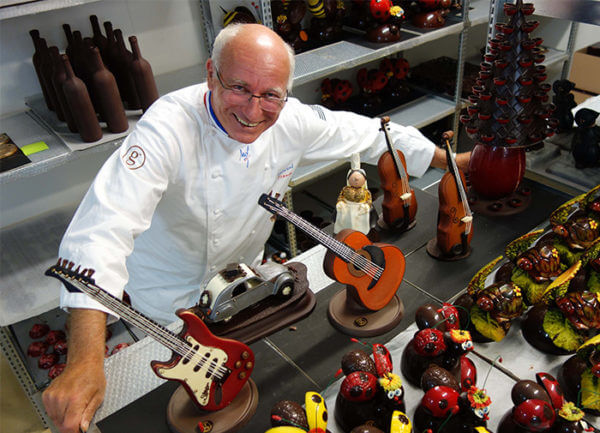 La Maison Georges Larnicol
"Georges Larnicol has been established in South Finistère for over 30 years and has a network of shops in France and abroad. Georges Larnicol, one of France's "Meilleurs Ouvriers de France" (Best Craftsmen), offers generous, gourmet recipes, including a wide range of sweets such as 100% pure cocoa butter chocolates, biscuits made with organic flour, caramels and nougats, all made in the traditional way.
Gourmets will be delighted with our flagship product, the Kouignette®, a small flaky pastry made with pure Le Gall Professionnel churned butter, crispy on the edges and soft in the centre."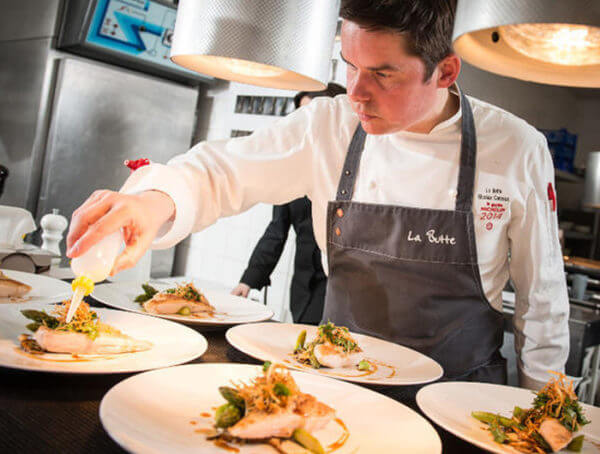 La Butte (Plouider, Finistère)
"Founded in 1952, Nicolas Conraux and his wife took over the family business, becoming the 3rd generation to run La Butte. After developing a catering business, in 2011 they wrote a new page in the house by enlarging and modernising it.
In 2014, the restaurant was awarded a Michelin star by the famous Red Guide. Nicolas Conraux's cuisine? It's a cuisine based on produce, sharing and taste. In Alsace, where he's from, there's a culture of gourmet, invigorating cooking: charcuterie, pasta, etc. He draws inspiration from this, creating a blend – as simple and elegant as possible – of Eastern flavours adapted to the more invigorating Breton products."
French and international trainer and consultant !
A great collaboration with Jérôme Chaucesse Meilleur Ouvrier de France (pastry and confectionery).
Having cut his teeth with Gérard Boyer in Reims (***Michelin), Marc Meneau in Saint-Père-sous-Vézelay (***Michelin), Philippe Urraca (MOF pâtissier) and Michel Guérard in Eugénie-les-Bains (***Michelin), Jérôme Chaucesse uses his technique to create compositions that are rich in emotion, both gustatory and visual.
He was awarded the title of MOF Pâtissier Confiseur in 2015.
His motto: Design and Elegance at the service of TASTE.